Oakie Doke

Title

Voices

David Holt
Kate Harbour

Aired

7th September 1995-17th December 1996

No of Series

2

No of Episodes

26
Oakie Doke is a stop motion animated series aired by the BBC on CBBC.
It is about Oakie Doke, an acorn man who is always willing to help out. The animals of the forest come to him with a problem or a dilemma and ring the bell at the bottom of his tree. He goes sliding down an enormous slide to meet them. Sometimes the situation is caused by the two mischievious squirrels Dave and Denzil.
Towards the end of each episode, after Oakie had helped solve the problem, he would say: "Well, it's like I always say...", followed by a rhyming phrase. This phrase would be in relation to the solution of the problem. This would then be greeted with approving laughter and applause from whoever was present at the time.
Characters
Edit
The Family Of Mice (Corncrackers)
Edit
The Toad Family
Edit
The Mole Family
Edit
The Squirrel Family
Edit
The Hedgehog Family (Tickles)
Edit
The Grey Squirrels
Edit
Theme Song
Edit
the Theme Song was sung by the series' composer Ernie Wood.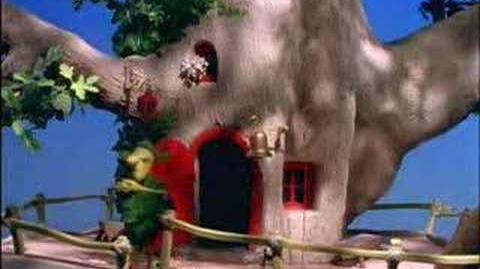 Twenty Eight episodes of this series were produced:
Series One (1995)
Edit
Series Two (1996)
Edit